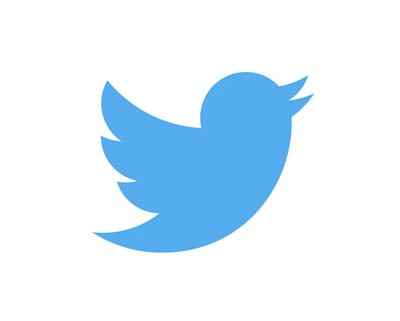 Twitter has become one of the favorite tools to companies business by the way it reaches consumers. It´s quick, direct and it works in a perfect way that helps to establish long lasting real time relations by keeping the brand as a part of the daily news. Companies start to be a part of the conversation and the communications turns more personal with the consumers.
But Twitter, as every communicational tool, requires some basic elements at the time users create a digital strategy to reach success when relating with consumers. In other words: everything that can occur on Twitter matters, and not everything brands do is acceptable. Hubspot and SocialBro made a guide of what does and what does not make a brand succeed on Twitter.
Twitter as a perfect tool to build a brand
Social media has become an essential element to build a powerful brand. Twitter is vital for it but it needs to have a good role play. It is important to follow Twitter´s basic rules. According to Hubspot´s information, to acquire engagement within the relationship with consumers first of all it is needed to establish an equal bond with followers. In other words, the audience should be seen as a friend rather than the massive group of people it actually is. By having this on mind the communication turns more personal to each consumer; as an audience you prefer to feel there is a relationship with the brand you follow instead of reading institutional messages that were obviously thought for the mass. Of course, this also helps to embrace the personality of the company by reflecting it in every message they send, and as they publish messages that connect with the audience.
Twitter as a lead generator.
This social media tool does not only works to create powerful bonds within consumers and brands, it´s also useful to conclude several things brands are looking forward to concrete in short term conditions; such as generating leads. To achieve this, tweets must be short and concise: the reader should clearly notice what you are offering. Moreover it must be presented in an attractive way. The best technique to achieve this is by including only one link, by not using hash tags and by not mentioning other users.
Twitter has its own label
It is extremely important not to forget that Twitter has its own label which provides a specific format that needs to be strictly followed. Direct messages are useful when a personal communication is required if not it is considered spam communication. On behalf, something that must be kept on mind is to take care and keep followers. You ought to convince them that your account is worth to follow.  Most of companies twitter accounts loose a 15% of new followers after the 3rd week they get to know the brand because, the information that was posted wasn´t relevant.
How content is published helps to achieve better results.
Images are much more attractive than texts. Tweets that include images achieve a 34% of re-tweets rather than the ones which not. Furthermore, not every image will work, it needs a previous analysis and selection of what image it will be posted, why and when. First of all, as it is recommended on Hubspot´s guide: make sure you have the right to publish that image, check quality and definition, and be aware that there is a relation with the content.
Images are not the only way to create an attractive post. Playing with URLs it is also a good strategy to have on mind. According to SocialBro´s data base, corporate messages on Twitter that include an URL in the middle achieve in a 26% a superior number of re-tweets, than the ones that includes it at the beginning or at the end.
And, of course, hash tags are definitely an element that helps to motivate the company´s presence in conversations. Terms of use are based on common sense, although brands don´t always have this on mind. Hash tags must be used on appropriate situations. If a hash tag wants to be used to start a conversation it must be creative and clearly linked to the brand, so as to followers link it on their minds. And the most important part is not to use hash tags that have been used by others, especially by the competence.
To conclude, a tweet with numerous hash tags does not reach the objective. The ones with only one hash tag obtain a 69% more of probabilities to be re-tweeted.
Fuente: www.puromarketing.com