Web Design = Esthetic + Functionality + Dynamism + Results
On these 4 pillars we start designing web pages or redesign existing web pages and sites as well as any digital piece: newsletters, banners, landing pages, etc.
We want your web to accompany your business, is continually updated, dynamic, holds the image that best represent you and turn contacts into results. And most importantly: It is available and appears in search results for all those who are searching for your product or service.
We want to enhance your company image on the Internet, to improve communications with customers and consumers and to increase sales.
We work in defining the strategy, planning, design and implementation of web sites considering its functionality and contents allowing them to appear in major search engines top results.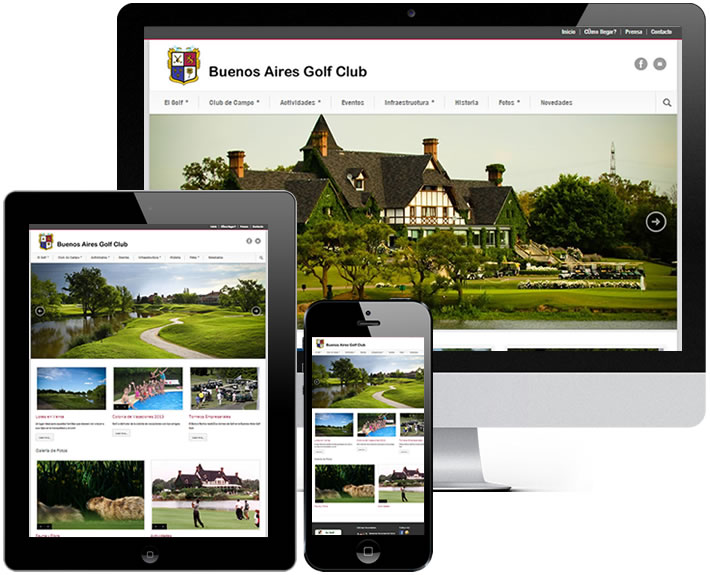 Our web design and development is business results oriented. Since the conception of your website, we work thinking about search engine optimization, easy integration with most used social networks and to be easy to navigate and accessible to current and potential customers.
Our web design is responsive, meaning that your website adapts to mobile devices and allows your visitors to access your website from any device.
Usability and Navigability
They are very important factors and are issues that we consider from the initial moment as we conceive the first ideas for the project.

Besides web design and development, we can offer our clients a comprehensive service, taking care of:
Design of all kinds of digital and traditional graphic pieces.

Web maintenance and administration, backups.

Domain registration and renovation, Web Site Hosting,

email accounts administration

Server monitoring and administration.
Having a website allows your company to take all advantages internet offers, from 7×24 institutional presence to having the ability to interact with customers and sell online. If it is not yet, the Internet can become an important channel of contact and sales for your business.
Web design agency
Today, websites are no longer a static digital brochure or a presentation of your company, but also seek to be an active way to dialogue and interact with current and potential customers.
So designing a website with this vision in mind is essential.
There are different types of websites. The typical institutional websites with information about the company, its products and services. Websites with product catalogs that allow a wide variety of information to be displayed through sections with product categories and families. These same catalog-type websites may also include e-commerce functionalities allowing customers to buy online your products.
There are also large websites like corporate portals, and also Microsites, one page websites or landing pages.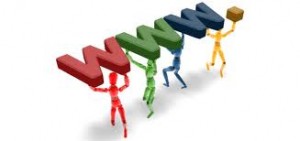 Nosotros cuando hablamos de diseño y desarrollo de sitios web partimos de esta base y realizamos:
Web design and development services
Web design and development of new brand sites

Existing Website Pages Optimization (on-site optimization)

Content generation

Content Management Systems (CMS) Development, like WordPress, Joomla and Drupal

e-commerce websites

Online payments gateway integration

Digital web design: image and animated banners.

Newsletters design

Landing pages design

Web site maintenanc

e

Microsites
CMS Web Development

CMS Web Development or Content Management Systems Development like Drupal, Joomla and WordPress.
It allows us in a short time to have a website with extensive features and variety of designs, on a proven platform, easy to administer and very friendly for the user and the search engines.
We design and develop web sites in wordpress, with modern and exclusive designs that allow having an image and online presence wake up to your business, both in computers and mobile devices.
Our wordpress web development is characterized by:
Dynamic, modern and user-friendly websites, with all the information that your company, product or service needs to transmit.
They are optimized for search engines, they are SEO friendly websites, to facilitate appearing in the first places of the search engines for the keywords that matter to us.
With proven caching and image optimization solutions to guarantee good response times.
They are self-administrating websites for those who choose to do it themselves, or we have maintenance and update plans that are very accessible for those clients who prefer to concentrate their efforts on the business and leave it up to wordpress experts to update their image online.
Our web design and development is results-oriented, thus promoting new customers. Integration with social networks, with easy access to company profiles from the web, and at the same time facilitate the sharing of web content between users.
Integration with social media profiles is a must.
Functionalities and incorporation of plugins according to the business needs. Incorporation of contact forms, online chat, google maps and others.
Multi language, allowing you to easily add support for multiple languages. Features and incorporation of plugins according to business needs. Incorporation of contact forms, char on line, google maps and others.
We are specialized in WordPress web design and development. Also provide wordpress website maintenance and updating services.
We work with platforms like:
If it is not already, Internet can become an important contact and sales channel for your business
Do not wait any more!
We are a Google Partner Digital Marketing Agency, that specializes in Digital Strategy and Business Development and know how to make the Internet a valuable resource for your company.