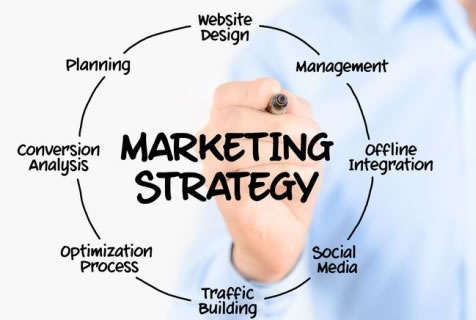 Given the constant evolution of the Internet, social networks, online media, electronic devices and the different techniques and tools of online marketing and diversity of factors that influence a Digital Strategy plan, we provide online professional consulting services as follows:
Online Consultancy or Online Presence Diagnosis
– Web site and social media presence

– Search engine positioning
– Website traffic, web analytics, main indicators, traffic source analysis

– business relevant keyword ideas analysis and current website positioning for them

– Online competence in specific industry

– Online advertising and ROI analysis of each campaign
– Social media actions and online reputation
– Competitors analysis and Industry trends
This initial online consulting is an excellent starting point to order and clearly state the objectives and defining priorities, in order to suggest a digital strategy and online marketing plan with actions according to new challenges and objectives.
Digital Strategy Consultancy
This consulting service provides companies and professionals the opportunity to have a team of external senior professionals advising on the planning and implementation of various digital marketing actions that enforces your business development.
Among the main objectives of this type of online consulting, we can mention:
– Naming definition, Brand Identity
– Virtual presence and Web Site development
– Social Media Strategy and online reputation

– Search Engine positioning strategy (SEO and SEM)

– Online Advertising Strategy
– Marketing and Communication Plan
– e-commerce strategy development

This online consulting service can be for a specific project, either in the form of a monthly fee to constantly accompany your company developing and implementing various digital marketing actions.

We are a Google Partner Digital Marketing Agency, that specializes in Digital Strategy and Business Development and know how to make the Internet a valuable resource for your company.