Do you know what users say about your product or brand on the internet?
Do you know what the competition is doing in major social media networks?
Do you have a defined strategy to take care of your online reputation against adverse comments about your brand?
Building a brand can take several years but see it collapse can take just a few minutes.
Every action you take with your customers or prospects, impact in different forms on the Internet, exposing the image of your company, products or services in exponential ways.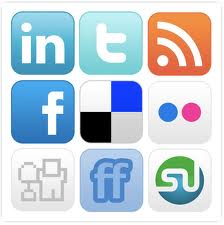 Way2net studies and analyzes your brand presence, exposure, acceptance and rejection by users in blogs, social networks, microblogs, etc., identifying the major sources which speaks of your brand either negative, positive or neutral form, and helps monitor and manage the criticism and negative comments.
Some Benefits of taking care of your online reputation:
Comments quantitatively and qualitatively analysis.

High penetration on the web: Twitter, Facebook, Linkedin, Orkut, blogs, photo and video portals, forums, etc.

Possibility of moderating content and stop in time a conversation that can be detrimental to your business.

Time and money saving in human resources, training and operational management of moderators.
We are a Google Partner Digital Marketing Agency, with focus in Online Strategy and generating results.