The search engine optimization (SEO) is the process of improving the architecture, content, design and programming of a website to achieve a higher quality and traffic volume to a website from search engines via "organic" results.
Organic or "natural" search results are displayed in the main body of the search results page.
Studies have shown that organic search results receive 7 times more clicks than the sponsored links, as a result it is so crucial that companies optimize their websites to get the best natural positioning rather than spending in online advertising.

The success of a website depends largely on the volume of visits it receives. There is no point in having the best web design level, if it is not well promoted and your traffic volume is very low. So the SEO is essential in the marketing strategy of any business that has online presence.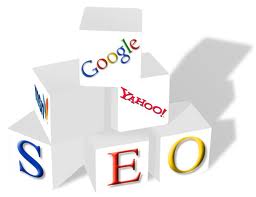 Search engine optimization (SEO) is not something that generates immediate results and should be seen as an objective medium to long term, that will generate more qualified visitors to your site, improve the visibility of the company and helping you generate business leads.
A good SEO strategy requires:
Keywords or phrase analysis for your business.

Review and analysis of the structure, coding and content of your website, ensuring that they are accessible to search engines.

Changes on the website: titles, contents, architecture, descriptions, goals and more.

Recommendations on the usability of your website, looking forward to increase the conversion rate of visiting leads / customers.

Competition analysis to see what they're doing and develop better strategies.

Link Building: Get high quality incoming text links (links) from quality sites that are relevant to your business and are most valued by search engines.

Creation of a specific sitemap to help Google index all the pages of your website.

Uploading your website in general or specific directories on your sector.

Monitoring and Controlling: We develop statistics of the evolution of the website for each of the keywords, providing monthly reports with the necessary information for you to follow step by step the continuous improvements of your websites positioning.
We are a Google Partner Digital Marketing Agency, that specializes in Digital Strategy and Business Development and know how to make the Internet a valuable resource for your company.