Social Media Management service contributes to brand positioning on social media networks, serves to enhance the image of your brand on the Internet thanks to its presence in social platforms and virtual communities. It also helps improve your position in the organic results or natural search as it increases his popularity and improve your page rank.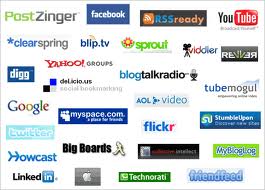 There are different social and professional networks, forums, blogs and other media of all kinds in which you should be present to enhance its visibility and attract more customers.
A social media positioning strategy is defined in terms of their business objectives and industry, to allow you to position your brand, products and services to potential customers. In Way2net Digital Marketing Agency we help you to select the right platforms where your company should be present depending on your industry and needs and collaborate in generating necessary social media actions and most appropriate content to enhance the awareness of your brand and business in these new virtual communities.
Social networks are not a fad, but represent a change and evolution in the way brands and their customers interact, so it is important that companies define a clear digital strategy and action plan in social networks that need to be sustained over time.

We are a Google Partner Digital Marketing Agency, with focus in Online Strategy and generating results.