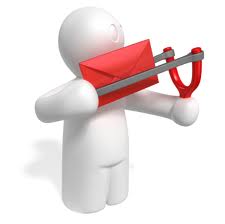 Email Marketing Campaigns
What is email marketing? It is sending newsletters to different users, whether they are active or potential customers for advertising or informative purposes.
E-mail marketing campaigns allow you to communicate with your potential customers more effectively, significantly improving the relationship with your customers and being able to know precisely who has been interested in any of your products or services, allowing you to generate business opportunities or even increase sales.
The strategy for carrying out a good e-mail marketing campaign is:
Segmenting and choosing the right target to whom will be directed the electronic communication
Designing, developing and sending Newsletters
Managing Database Mailing lists
Planing and Runing Campaigns
Detailed monitoring and reporting of results
Reports:
Number of e-mails from the database
Number of users who have opened the e-mail
Number of e-mails sent successfully
Number of clicks made
Number of rejected e-mails
Detail of clicks made for each of the links contained in the sent piece
Avoid generating SPAM (unsolicited bulk commercial electronic mail message) to convert your newsletters into HAM (Helpful Actionable Messages)
We are a Google Partner Digital Marketing Agency, that specializes in Digital Strategy and Business Development and know how to make the Internet a valuable resource for your company.