Search Engine Marketing – SEO Internet – Google Adwords.
Nowadays, search engines are the gateway for most personal computers and mobile devices, and Google is far out recognized as the main search engine. That is why for any business, professional or enterprise, Search Engine Marketing or SEM (Search Engine Marketing) is the most effective tool to position, to advertise and to sell online.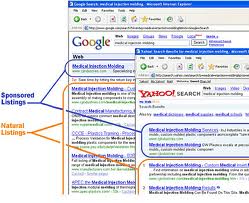 Get the top positions on Google, Yahoo and Bing in order to reach potential customers when they are searching for your products and services. 71% of online purchases originate from a search engine.
In Way2net we design, implement, monitor and optimize your Internet positioning campaigns, PPC, Display and Remarketing, with a weekly / monthly sending of reports about the effectiveness of such campaigns and recommendation for improvement to optimize your ROI and advertising spending.
We have a team of certified professionals in the different advertising platforms, which allows us to provide a quality service and according to our customers needs.
We are a Google Partner Digital Marketing Agency, that specializes in Digital Strategy and Business Development and know how to make the Internet a valuable resource for your company.