Client – Caffaro Hnos. – Disney Tsum Tsum Toys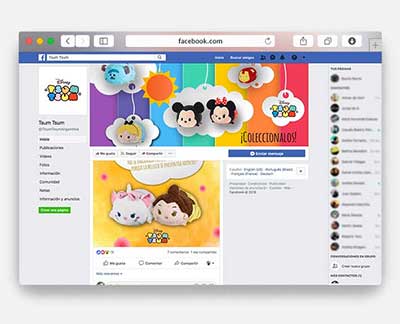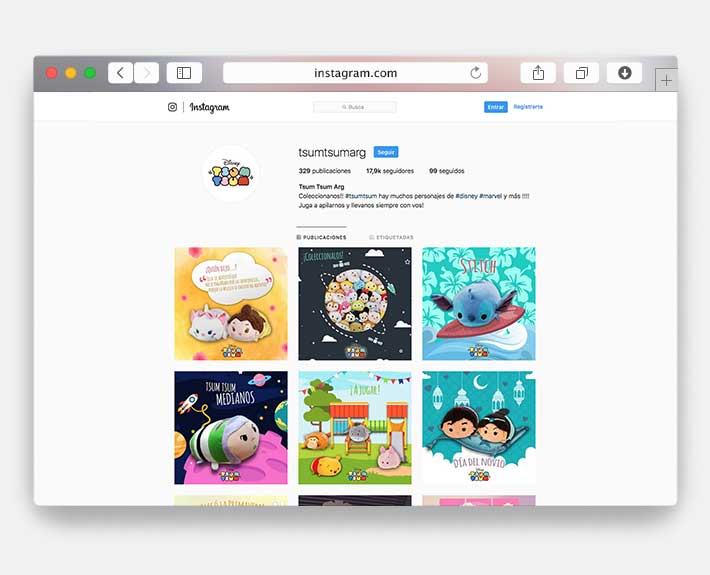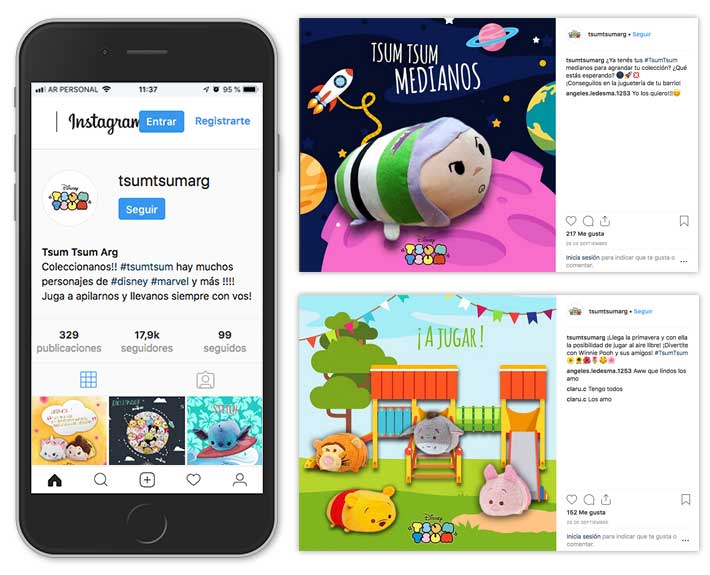 Tsum Tsum' are collectible mini plush figures for Disney classic characters and special collections like Frozen, Star wars, Toy Story, Disney Princesses, super heroes, among others
Digital Strategy
Planning and designing of integral digital strategy for Disney Tsum Tsum collectible toys line
The Challenge
To develop a marketing and communication strategy plan considering social networks and online advertising campaigns to launch the new toy line, advertise and promote the different characters and models, increase customer loyalty and increase the sale of their products.
Way2net Digital Marketing Agency Solution
Consulting and advice in Digital Strategy, Marketing and Communication for this line of toys.
Update and maintenance of the products in the catalog of the company's website.
Social Media management and strategy for Disney Tsum Tsum in Argentina, both Facebook and Instagram
Different advertising campaigns were developed to make the posts more viral. increase brand presence and increase followers
Positioning and Advertising in Google, display and mobile apps campaigns
Advertising campaigns were developed in Google to communicate and promote the different products
Youtube campaigns for commercial videos
Launching campaigns were developed for new products.