Way2net works Way2hard to become a Leading Digital Marketing Agency and to make sure your business has the resources it needs to distinguish itself and to be successful in the ever growing online market. With our expertise in Business Development, Web Design, Online Marketing, Internet Advertising, and Digital Strategy, we know how to help you get where you want to go.
To give our word more significance, we are very happy to report that we have recently been recognized by Clutch's as one of their Top Digital Marketing Agencies in Argentina! Our excellent team of marketers continuously produces results so remarkable that Clutch even ranked us as one of the top recommended Digital Marketing Agencies in Latin America on Clutch's leaders matrix as well!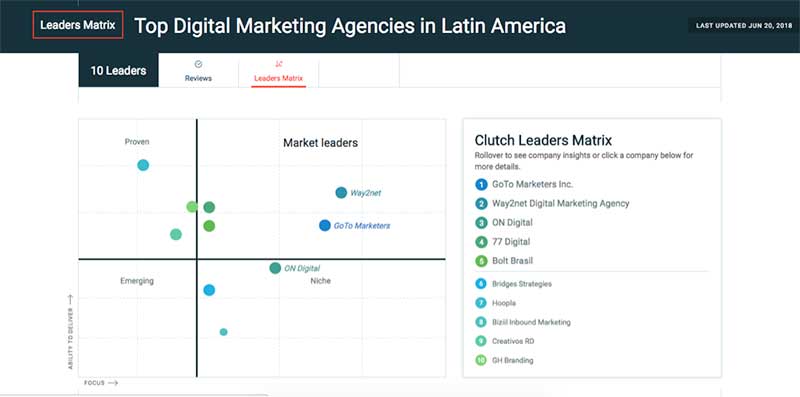 Clutch is a B2B ratings and reviews platform based in Washington, DC that is dedicated to giving businesses a simpler and more efficient medium of searching for the most suitable agencies with whom they can form partnerships for projects. The research firm maintains a growing list of company profiles, enhanced with verified reviews by the past clients of those companies. Their goal is to provide the most accurate information available on each agency to businesses in search of partners with the most appropriate qualifications that will help them arrive at the desired outcomes for their projects.
Here's what some of our esteemed clients had to say about our collaborations: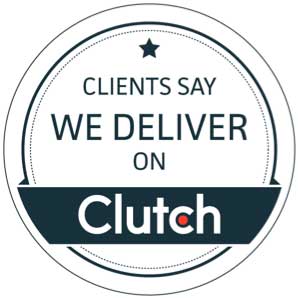 "Their knowledge of digital platforms and ability to understand a very specific industry like ours is outstanding." – CEO, Grupo MCI
"They're a true partner that knows our business." "Their work has helped grow the number of clients substantially"- Director of Client Solutions, Go Global
It was stellar reviews like this that got us the accolades we've received. Check out Way2Net's profile to read more great client reviews!