Event Gallaretas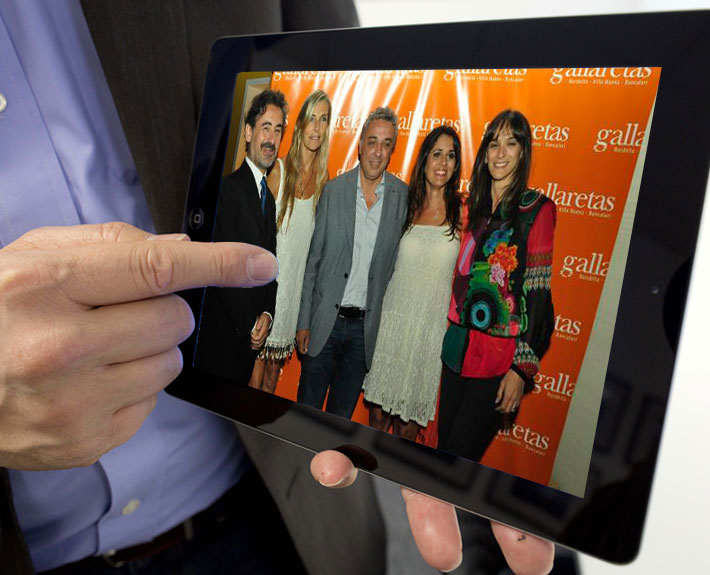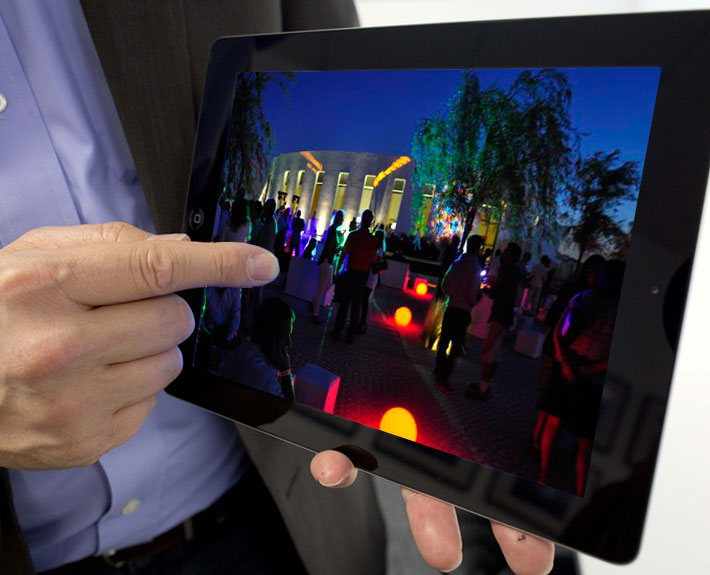 Fiesta Fin de Año 2013
web: www.flickr.com/photos/gallaretas/
Estrategia Integral
Producción general del evento. Alianzas estratégicas y comercialización.
El desafío
Realizar un evento de fin de año para materializar el espíritu del medio.
Un medio integrador, que crece, que busca nuevos desafíos.
La Solución de Way2net – Agencia de Marketing Digital
Desarrollo de un evento en un ambiente único, con participación en el mismo de muchos de los anunciantes de la Revista, a través de espacios de comida diversos.
Un gran sorteo de premios que permitieron darle presencia a las marcas que habitualmente participan de la revista.
Lanzamiento de novedades 2014: App Mobile, para estar más cerca de la gente.
Event Gallaretas Magazine Fin de Año 2013
The Gallaretas Cocktail, becomes year after year a classic in Nordelta area where advertisers, institutional leaders, neighbors, readers and friends join to clebrate the end of the year.
Awards, words and a climate of joy, happiness and growth surprised everyone every year.

Generamos un espacio, que predisponía a disfrutar de una noche increíble en Yoo Nordelta, con un ambientación única, luces, flores, música, un circo en vivo con malabaristas, y acróbatas  y excelentes propuestas de comida y bebida.
The event took place at the imposing Yoo terrace, where pools seem lost in the lake and golf courses. Guests were received by the voice of Naty del Lago, who sang sweet melodies that accompanied the sunset dyed all in bright colors.
Hubo degustación de tragos, sushi, vino y champagne.  La Compañía Circo de las Artes, que dirige, Ana Hepner, brindó un espectáculo, mezclando la danza con el fuego y los malabares, sorprendiendo  a todos por su habilidad.
 
Hubo presencia de autoridades del Municipio, el flamante intendente de Tigre, Julio Zamora, junto con Malena Galmarini de Massa, la secretaria de Desarrollo Social del municipio, quiénesdestacaron el rol de Gallaretas en la integración de la zona. "Quiero felicitarlos por el trabajo que han hecho en informar a esta comunidad", dijo, para recordar luego una anécdota: "Fui uno de los primeros entrevistados de Gallaretas, cuando recién empezaban y yo era candidato a las elecciones de ese año".
 
Luego, los postres orientales, los helados, más bebidas y, cuando la noche ya estaba avanzada, la música para el baile. Y las despedidas, que tuvieron como punto en común el deseo de verse otra vez para la fiesta de los 10 años de Gallaretas. 
General event production: Way2net Agency