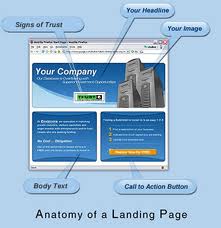 Landing Page Optimization Process
What is a Landing page?
A Landing Page is the first page to which prospects or leads from a digital marketing campaign access after clicking on one of your banners or links.
This first page is very special because it is the one that gets to potential customers, and its main function is to try to generate business opportunities and turn them into actual customers.
On the internet we only have between 5 and 8 seconds to grab the attention of a prospect, therefore, there are certain factors that critically influence on the design and Landing page optimization to achieve the success of your advertising campaign.
Among the most important factors when optimizing a landing page we can mention: – Attractive, clear and modern graphic design with a clear call to action. Who visits the landing page should be clear about what is being offered and what is the action to take to buy, register, request more information.
– The presence of images and videos helps, as do the recommendations or reviews of other customers about the product or service that is being sold.
– The optimization of landing pages with a focus on mobile first is fundamental considering that the traffic coming from cell phones will be the one with the highest flow.
– Generating a sense of urgency or invite to specify the action through the use of limited time offers, there are few vacancies or phrases of the style always favor the increase of conversions on the landing page.
– A/B Testing is usually recommended to test the effectiveness of a landing page by varying messages, design and different ways of presenting the offer.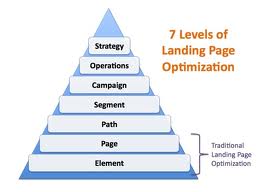 We are a Google Partner Digital Marketing Agency, with focus in Online Strategy and generating results.