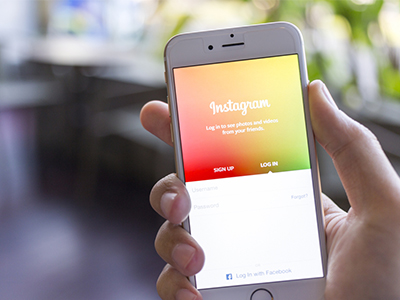 The question brands frequently make is: How to succeed in Instagram? This has become the social network of the moment and companies are trying to position themselves there. The reasons for this growing interest are varied:
-Everybody is talking about this Social network and brands seek to get some profit from it.
-Usage numbers are growing, which means there is a lot of ground to explore and to attract consumers.
-Results are being felt and engagement figures are higher than those of other social networks.
-Instagram is a showcase for audiovisual content: Brands communicate through pictures and videos and this content is the most interest today to consumers.
HubSpot has made a ranking of the 16 best brands that are on Instagram and from this selection it's easy to draw a few lessons:
Photos must be of quality
It is no longer enough to meet the minimum requirements to highlight in the social network, now brands have to share quality pictures. One example is National Geographic. Both the magazine and Instagram have always taken great care quality and professionalism of the pictures. But not always professional teams are required to obtain high-quality images, you can get incredible results knowing how to use mobile devices.
Avoid talking about "yours"
One of the temptations in wich brands may fall is to publish photographs of their products or services. That's considered spam. You have to create conversations and generate genuine interest from users. It should reflect the philosophy of the brand. Companies that succeed in Instagram manage their images communicate what interests them, what they like and what they want to share.
Brands must have a personality
Each brand must have their own values, characteristics and interests and also that personality has to be consistent. It is not worth to change based on fashions and trends. The images have to be shared like a cover letter that help consumers understand the philosophy of the brand. All this is important because the photos identify the target to which it is intended to reach.
Brands involve others
It is not enough to post pictures and wait for "like". Successful brands achieve that users are part of the message and become issuers.
How prepared is your brand to succeed in Instagram?
Contact Us!