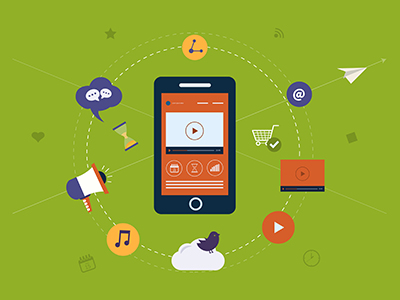 How to change a tire, paint a wall, learn to play guitar, fix her hair or prepare the best recipes. The questions are varied but they all serve a critical moment: the "want-to-do" moment. The tutorials are able to talk about the brand and consumers value for helping them to take action.
Instructional searches on YouTube increased 70% year over year and for 2015 looked at over a hundred million hours of its kind in the United States. In Latin America, several brands found the opportunity to be more present to their customers through tutorials that help in those micromoments where they want to learn to do something or solve everyday issues.
Thanks to the growing popularity of this type of content, brands begin to bet in this kind of videos. This way, a brand of soap powder form shows how to remove tomato stains, some food brands promote a series of tutorials with step-by-step recipes based on your product and cosmetics brands have a channel where customers can consult various types tutorials for a good makeup.
The following steps can help brands to capture consumers:
• Identify what consumers want to know and how your brand can solve that problem.
• Answer the question with relevant content.
• Always Reply to specific searches.
• Use descriptive titles to make them easy to find.
• Measure the impact of your content.
Identifying the needs of users, according to their specific searches, responding to questions with relevant content and use descriptive titles brands can win this important micromoment where consumers also define their preferences. The tutorials are here to stay and brands must display the potential that they have to bring them to their consumer.
Is your brand attentive to the "want-to-do" moment?
Contact Us!