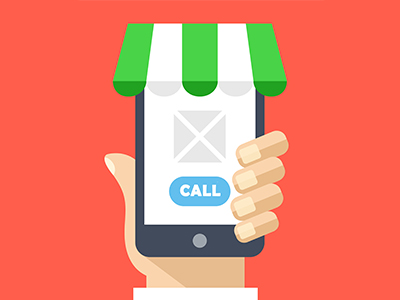 When users sail on a search engine from their mobile device, they have a specific intention. The possibility to call with a "Click to Call" button may be the key to success in getting users close to buying a product or service materialize conversions.
The button on search ads is next to the description of the product and displays a calling poster. By tightening the link, consumers communicate directly from their smartphone with the business. The cost is the same as clicking on a title.
A study held in September 2015 by Ipsos in Mexico and Argentina discussed the importance and the impact that the "Click to Call" button has on search and mobile shopping process. The results of this study showed the following data:
• 76% of respondents in Mexico and 61% in Argentina considered it is very important to be able to call a seller with a button on the search result. Such is the importance of this point for respondents, that more than a half said they would seek another business if they could not communicate in this way.
• In Mexico users consider equally important the website address and the button to call on online searches.
• Calls are extremely important especially for Argentina's users- which usually ask for specific data that is not on the website as product information, pricing or promotions.
• The industries in which the "Click to Call" button is really demanded by users are: travel, tourism, local services, automotive and technology products.
• In Mexico, nearly half of consumers admit they do calls before making a purchase. In Argentina the percentage is 40%.
To consider!
The "Click to Call" button is a fundamental tool in the way the consumer is about to buy or is in full investigation. Some factors to consider are:
• Today mobile search outperform those made from desktops. Therefore your business may have specific ads for these platforms.
• In search results it is essential to describe the product, specify the website and add the "Click to Call" button.
• The "Click to Call" button can help a lot in the final purchasing decision of users.
Does your company website has a "Click to Call" button that allows conversion optimization?
Contact us!