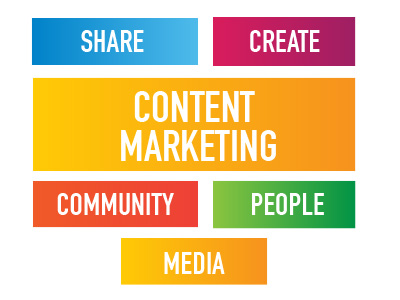 The development of new technologies has changed the way companies interact with their audiences. Today content marketing is growing abysmally and allows user interaction that did not exist before. More and more companies are turning to this type of advertising due to its effectiveness.
Developing a Content Marketing strategy is not something to be taken lightly, it must be pre-defined in a strategical way. It should capture the attention of consumers, generating impact with the content created and not using exclusive advertising messages which can bore the user.
There are certain factors to consider in order to successfully develop a content marketing strategy:
– Generate impressive and entertaining contentº: While some products are already attractive in itself, i.e. an amusement park, it is important to be clear about what you want to tell and how to do it. In addition, you must adapt your message to the public that your brand is headed.
– Investigate what the consumer wants to read: Everybody has an expectation about the contents that a brand will provide. Therefore, it is important to define which is the content that our audience is interested in, and what is expected from us. The key according to Inc team, is to step into the consumer's shoes.
– Avoid constant product information: Consumers look forward to find additional value in a content a brand offers. Therefore, we must go beyond constant offerings and specifications about the product. Otherwise, the audience will get bored.
– Add an emotional value: Storytelling will make the consumer feel closer to the brand. You should not stay in the cold data of your company. The ideal is to connect with the user in a more emotional way.
– Constant updates and postings: The messages sent must have some continuity and consistency as to the publication time. If a company doesn't communicate anything in six months through its social networks, public will believe that it no longer works or it's abandoned.
– Set clear objectives: To develop a content marketing strategy, we must be sure about what our objectives are. i.e. how many followers we want to achieve or who we want to reach with our content.
To be successful on How to Develop a Content Marketing Strategy, you must consider all these factors. Therefore, you will be able to create a community with followers who participate and engage with your content. The more interesting and relevant the content we generate is, the greater the affinity of the public with our brand.