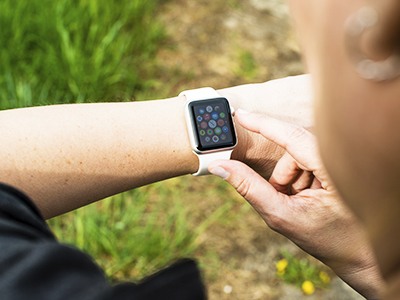 The emergence of mobile and other devices has changed the way we live and what we expect from brands. We intend to constantly receive information and, in order to facilitate the measurements of athletes performance, smart watches and bracelets appeared and carry different sensors: accelerometer, GPS, compass and even the ability to measure heart rate.
More and more people are encouraged to buy these devices to be measured, and this year 17.4 million will be sold, 12% more than last year.
Along with the data collected applications appear to presented in graphical form the results of daily monitoring. These apps serve to improve and draw new objectives, like number of steps, calories burned, mileage and speed.
This tools are increasingly used by brands that are pending in "I want to know" micro-moment, and this become a great opportunity to accompany the user experience. Most important sports brands have their own measurement app: "Runtastic" from Adidas; "RunKeeper" from Asics and "Nike Plus" from Nike.
Brands take advantage of this personalized marketing channel , based on data registered users, and together with a specialized team offer useful messages to accompany these processes. The aim of brands is to provide useful tools to their potential consumers, help improve their performance and turn them into loyal customers.
How should brands make its appearance?
The way consumer fractured into thousands of micro moments in real time with purchase intent is an opportunity for brands. The user geolocation is a great advantage for those who want to capture potential customers when they are near a point of sale or local.
They should use these platforms to build a closer relationship with consumers, capturing the flow of data they accumulate in this apps. For example: After long walks, our potential customer shoes get ruined . Suggesting my brand sneakers, along with various promotions and benefits could encourage their purchase.
Contents may not be invasive. Brands must think about how can they add value by offering useful information and data to consumers. Advertising evolves, becomes less aggressive and sidesteps the "buy now".
Do you know how to deliver value to your target audiences in order to transform them into loyal customers?
Contact Us!