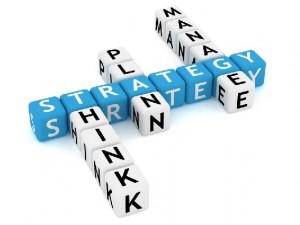 Marketing of contents have become a very important strategic tool for business in the last few years. It is efficient and it accomplishes to seduce consumers making them loyal to the brand. Moreover it awakes positive expectations, but not every company that is using marketing of contents reaches success as they expected.
Contents aren´t magic, they are not able to charm the consumer and seduce it instantly. It is a process that needs to be elaborated correctly as well as planned so as to obtain the expected results in the right time. It requires hard work and effort. To begin with, for contents to be effective the first thing to do is set the correct objective followed by a strategy. But the most important thing is to beware of not making typical mistakes.
Some of the basic mistakes in a marketing strategy of contents are the following:
1- Target is wrong defined.
It is extremely important to detect correctly the target of your business and especially the target of what are you about to communicate. Furthermore, you must be precautious defining it because each one has their preferences, environment, friends, favoritism, etc. These elements are the key to success, if you notice them by the time you define your target you will reach the correct one for sure.
2- Wrong use of communicational channels.
As said before, first of all you must detect your target and analyze it. After that segmentation you will be able to know witch communicational channels use to reach the leading objective. In other words: see where the target is, its main values, desires and preferences. It is essential to know how to manipulate those channels inasmuch as each one has its particular way of reaching consumers.
3- Contents do not have clear objectives.
The content is what helps the company to stay close to the consumer. Every content strategy must have a well-planned objective, if not it will fail. This should be related to the target so as to the channel selected. Precision and clarity are extremely important at the time of setting what they want to communicate in order to strengthen the relationship between the transmitter and the receiver, making it more dynamic and effective.
These contents need to have coherence and cohesion above all the communicational strategy. Setting a route, or a waybill, it's an easy way to follow a line and avoid mistakes that will confuse the target. Being loyal to it will help to achieve better results.
4- Being repetitive.
Contents need to be innovative; it requires being in constant alert of new opportunities and not staying with the obvious things. Variety within the parameters of the strategy will help to accomplish this.
5- Using spam.
Sending promotions in a constant way as a unique form of communication it is not useful as a main strategy. On the other hand, searching for the company's differential and the added value that the product or service offers it's a great starting point. You must think as a mass media that is the key to attract your target: with well develop and highly narrated announcements.