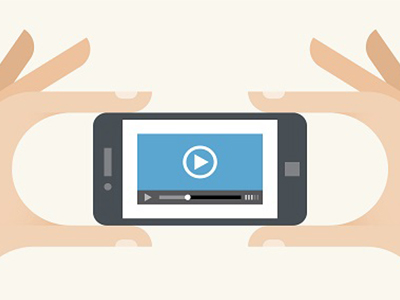 Year after year technology evolves and this brings new trends in communication and new strategic digital marketing. While it is known that nowadays the main investment channels are blogs and social networks, 2016 brings changes as the explosion of online video and audio. The year has just begun but everything leads us to believe that this will be the year of the video and smartphones.
The growing popularity of smartphones has been a major change in the area of marketing and digital advertising. This year, the investment in shares of marketing for mobile devices sevenfold. Mobile happens to be a complement to be a major player in the buying process by factors such as geolocation in real time, which are essential to meet the demands of users at all times. Incorporating features of this type will cause the m-commerce (mobile commerce) continue to grow as it did throughout 2015, and is expected to do so in 2016 by 48%.
On the other hand we must not forget that companies wishing to be relevant should add value to make the audience feel identified. The strategy for communicating through smartphones is not the same as the one used for traditional means, whereby the message must be customized and attractive to potential customers, in order to make them feel curious to know more about my product or service.
Online videos: protagonists of 2016
Online videos becomes the main challenge in digital marketing strategies. Gifs, 360 ° or interactive experience videos, among others, are new formats that make videos more atractive for users.
Videos, with new formats in addition enter the world of SEO strategies (organic search engine optimization). 80% of Internet users consume online videos, this is a unique opportunity to achieve good search engine rankings and gain relevance in the network.
Videos and gifs are a challenge for both brands and agencies. Videos can't be communicate in the same way that a picture, so the type of strategy that was useful so far with still images has little to do with the strategy for communicating videos.
Trends in social networks
The main social platforms such as Facebook or Twitter, lose weight in favor of new social networking boom such as Instagram, Snapchat or LinkedIn. In these networks, more visual, video is a key element to reach users. Most innovative brands are looking foward to promoted in  these social networks that incorporate thousands of users every day.
Another trend in social networking is that these will become outlets. Thanks to the integration of "Call to action" users can directly purchase products from these platforms. Thus social networks facilitate the buying process of the users, expanding its main function: to communicate, zoom in and connect people.
Is your company ready to enter the field of videos and investing in smartphones strategy?
Contact Us!